Below is a list of useful resources to help your child to learn at home during lockdown. If you are looking for remote learning resources from September 2020, please follow the link here https://www.kitwellschool.com/home-learning-1
Click the video below to see a Kitwell message for all of you at home!
Please see the letter below for information regarding the Coronavirus outbreak.
Scroll down further for links to useful home learning resources.
PinYourThanks (Resource added 23rd June)
PinYourThanks know that lots of families would like to say thank you to others who have helped over the last few months. From the postman who delivered cards that cheered us up, to a neighbour who has done some shopping to a doctor or nurse, a friend who called for a chat. PinYourThanks are inviting children across the nation to enter a competition to design a pin badge to say thank you to someone who has helped them (or their wider family) over the last few months. The winning entry will be turned into a real pin badge and sold, alongside other badges designed by national treasures including Ringo Starr and Joe Lycett. Every pin badge sold raises money for NHS Charities Together and Volunteering Matters. The competition presents a fantastic opportunity for children to reflect on the last few months and express their gratitude to the people who have helped them and their family during this difficult time.
https://pinyourthanks.org/pages/parents-page
ZSL Science Resources (Resource added 19th June)
The Zoological Society of London are hosting online lessons that have links to the science curriculum. New lessons are added every Wednesday.
https://www.zsl.org/blogs/education/zsls-online-education-workshops-bringing-the-zoo-to-you
Met Office: Forecasting Fact-busters (Resource added 15th June)
Follow this link for a lesson on weather forecasting from the Met Office. The lesson involves English, science, geography and maths learning and is for children aged 7-11.
https://www.metoffice.gov.uk/weather/learn-about/met-office-for-schools/themes-for-7-11/resources-7-11/forecasting-fact-busters
Young Citizens: Making a Difference From Home (Resource added 15th June)
Young Citizens have produced a free activity pack to encourage and support children to make a difference from home during the COVID-19 pandemic. The activities are designed to help children realise that they can take control of how they feel and react to the situation, and that there are lots of ways they can help others. Follow the link to sign up for a free activity pack.
https://www.youngcitizens.org/making-a-difference-from-home?utm_source=GM&utm_medium=email&utm_campaign=Primary+Bulletin+June+2020&utm_term=The+role+of+SMSC+provision%2c+social+action%2c+and+more+free+resources&utm_content=174123&gator_td=pKZmiiECgFEtyMkbEHN%2bxVAF0voFCvdOaWj4JDSBYFiJ1b9S6Su6Xn2S7sCcGjLVc23a3FLdLMpGAqiT7L7i5HdOHc4dlvLt2nRgD4Tl%2bAbNEfwhItQjL7WEStqIn4x3o4fcQszPBfCg7e8UAbd2XqG3aDnqZu4TPpFtMKWTO56p2qKJjCoFv90QRf%2fEYAbwqD%2bRs50qCggB4FC%2fSxuw2baLhcLuF8rGSiZU0coXgYU%3d
Britannica: Tackling Coronavirus Talk and Fake News (Resource added 15th June)
Britannica have resources to help parents and children understand coronavirus chat and the importance of knowing the difference between what is fake news and what is real news. You can register for a free ebook and view more learning resources by following the links below.
https://r1.dotdigital-pages.com/p/25N2-H1J/tackling-coronavirus?dm_i=6EDS,1KPB,Z07WI,5VDX,1
https://britannica.co.uk/britannica-covid-resources/?dm_i=6EDS,1KPB,Z07WI,5VDW,1
Walker Books (Resource added 15th June)
Walker Books have free lessons and videos to support creative writing for learners aged 9 and up. These resources utilise elements of the Alex Rider series and are perfect for home learning. The resources include​ both comprehensive notes and a series of videos from the author, Anthony Horowitz, that are suitable for parents and students who are doing their best at home. Follow the link below to register.
https://r1.dotdigital-pages.com/p/25N2-GTL/walker-books-resources?dm_i=6KWX,1KM8,113WDP,5V2Q,1
Read On (Resource added 29th May)
Schools may be closing, but reading doesn't have to stop. To help support teachers, students and parents myON are offering access to thousands of enhanced digital books on their website.
Now>Press>Play (Resource added 29th May)
Now>Press>Play is an immersive audio resource that allows children to become the main character in a story, meeting people, discovering places and solving problems on an educational adventure they'll never forget. It is a fun and inclusive way to engage children in the curriculum through emotion, imagination and movement. Click on the link below and use the password to access the resources.
password: nowpressplay
The Ickabog by J.K. Rowling (Resource added 29th May)
J.K. Rowling is releasing an online book for free with a new chapter each weekday for the next seven weeks. There is also an illustration competition for the chance to have your picture in the book once it is published.
Operation Bletchley with ABF The Soldiers' Charity (Resource added 19th May)
Operation Bletchley is an upcoming virtual codebreaking challenge for the whole family. Your mission is to cover either 50 or 100 miles on foot and crack the codes as you go. The challenge combines physical and mental challenges and helps to raise money towards supporting soldiers, veterans, and their families in need through the British Army's National Charity – ABF The Soldiers' Charity. You can register for the event, which begins 1st July, by following the link below:
operationbletchley.soldierscharity.org

PE resources (Resources added 18th May)
Mrs Twomey has compiled some excellent resources to keep exercising at home fun and exciting, including Star Wars workouts, cup pong and more fitness challenges. Please click the 'Download' button to view or download the documents below.
Loudmouth (Resources added 14th May)
It's Mental Health Awareness Week from the 18th to the 24th May. Loudmouth is a theatre in education company that offer a collection of free lesson plans and resources available on mental well being. They also have a video entitled about wellbeing which you can access via the link below.
Maths Hub and NCETM have a large range of resources to support home learning. Below you will find links to interactive videos for years 1-6, interactive activities and games, and resources for parents and carers too.
Resources for parents and carers
Facebook group for parents and carers
Raspberry Pi Foundation (Resource added 6th May)

The Raspberry Pi Foundation have launched a new, free initiative to support parents and young people with coding at home and you don't need any coding experience to get started. Follow the link below to join in.
British Council Global Learning (Resource added 30th April)
The British Council have resources for global learning. These include lessons on ocean conservation, clean energy and gender equality.
https://connecting-classrooms.britishcouncil.org/resources/global-learning-resources
Sumdog (Resource added 28th April)
Sumdog games engage children in personalised maths, spelling and grammar practice. Sumdog have made their resources free to help children and parents at this time.
STEM Learning (Resource added 28th April)
STEM Learning have a range lessons, games and activities for learning science, maths, computing and D&T.
https://www.stem.org.uk/home-learning/primary
ASE Primary (Resource added 28th April)
ASE have a hub of resources for primary school science learning, which can be downloaded from their website.
https://www.ase.org.uk/ase-coronavirus-hub-primary-remote-learning-resources
Step into the NHS (Resource added 27th April)
'Step into the NHS' have extended their competition which asks pupils to design a 'thank you' to the NHS. The competition deadline is now 19th June 2020, so follow this link and get creative!
https://www.stepintothenhs.nhs.uk/primary-schools/KS2-competition?dm_i=5EPN,6ZOD,1WDJSJ,QSMP,1
The Red Cross (Resource added 27th April)
The Red Cross have lessons for children aged 7+ on kindness, resilience and well-being.
https://www.redcross.org.uk/get-involved/teaching-resources/kindness-resource-list
GoGivers is a resource we usually use in school to teach PSHE (personal, social, health and economic education). They provide some useful resources to discuss some key world events and issues with children. They have released a home learning pack which also offers advice and support on discussing Coronavirus with young children. The link below will take you to the page to access these resources. (Resource added 22nd April)
https://www.gogivers.org/free-stuff/home-learning-pack/
The Oak National Academy has launched an online classroom and resource hub. The Academy offers 180 video lessons each week, across a broad range of subjects. The lessons cover children in Reception through to Year 10 and are free to use. (Resource added 21st April)
The Oak National Academy can be accessed here:
The BBC has launched an education package across TV and online, featuring celebrities and teachers, helping to keep children learning at home and supporting parents. (Resource added 21st April)
BBC Bitesize can be accessed here:
Guidance for parents and carers on helping primary school aged children learn at home can be found below. (Resource added 21st April)
https://www.gov.uk/guidance/help-primary-school-children-continue-their-education-during-coronavirus-covid-19
White Rose Maths are offering free lessons with onscreen worksheets and guidance videos for all year groups. You can find all of their resources below. (Resource added 22nd April)
Author Andrew Keith Hegarty has donated three ebooks to the school. These can be found by following the links below. (Resource added 23rd April)
http://2020.schools-mail.co.uk/andrew_keith_hegarty/april20/the_insideouters_no_1_fluff_has_a_birthday_party.pdf
http://2020.schools-mail.co.uk/andrew_keith_hegarty/april20/the_insideouters_no_4_take_a_holiday.pdf
http://2020.schools-mail.co.uk/andrew_keith_hegarty/april20/the_insideouters_no_9_peter_the_penguin_saves_the_day.pdf
A number of curriculum and year group experts have created a set of brilliant home learning projects which can be completed by your child in the event that schools are closed for a set duration. In creating the Learning Projects, we fully acknowledge that they cannot replace the quality of learning your child receives at school however; the focus has been on creating a set of projects that all children can access to maximise their learning whilst at home.
This link is: https://www.robinhoodmat.co.uk/learning-projects/
Hungry Little Minds offers ideas and activities for helping your child to learn at home. These are ideal for children up to the age of 5.
https://hungrylittleminds.campaign.gov.uk/
Twinkl, a popular website for teachers, are currently offering access for parents to help to provide teaching resources at home. Follow the link and use the code CVDTWINKLHELPS to get your free access.
https://www.twinkl.co.uk/offer
BGFL 365 offers a host of tools for children to work on projects at home. Why not choose a task from your class homework grid, accessible under the 'Pupils' tab, and create a Word document or PowerPoint presentation to show what you have your learned? You can also access J2Blast which includes spelling and maths games for children.
Use the following link to access Times Table Rockstars, a hugely popular website at Kitwell. Can you make it to the top of the leaderboard?
NRich provide lots of maths activities and games to help children develop as mathematicians.
https://nrich.maths.org/primary
Stem.org.uk offer help and support with teaching science, computing and different curriculum topics.
https://www.stem.org.uk/resources/curated-collections/primary-0
The Body Coach channel on YouTube provides daily PE lessons at 9:00am each morning that you can participate in at home.
https://www.youtube.com/watch?v=PhFmi_OaBG4
Code.org is a useful resource that provides video lessons and games to help children learn to code.
https://code.org/student/elementary
Pearson have a range of resources on their website, including a home planner to help children, parents and carers to manage timetables and routines at home.
https://www.pearson.com/uk/learners.html?utm_source=email&utm_medium=email&utm_campaign=GBEDGN0320COVID
Each day Harold from Coram Life Education will be giving children positive, fun messages about what he's doing to stay happy and healthy while he's off school, separated from his friends. He'll invite the children to join in with activities he's doing.
https://www.coramlifeeducation.org.uk/harolds-daily-diary
Into Film offer discussion points and activities for fifty films for young people. Follow the link below to find a suitable film guide for your family.
https://www.intofilm.org/news-and-views/articles/film-guides-to-use-at-home
Here are some fun ways of keeping fit and active while at home.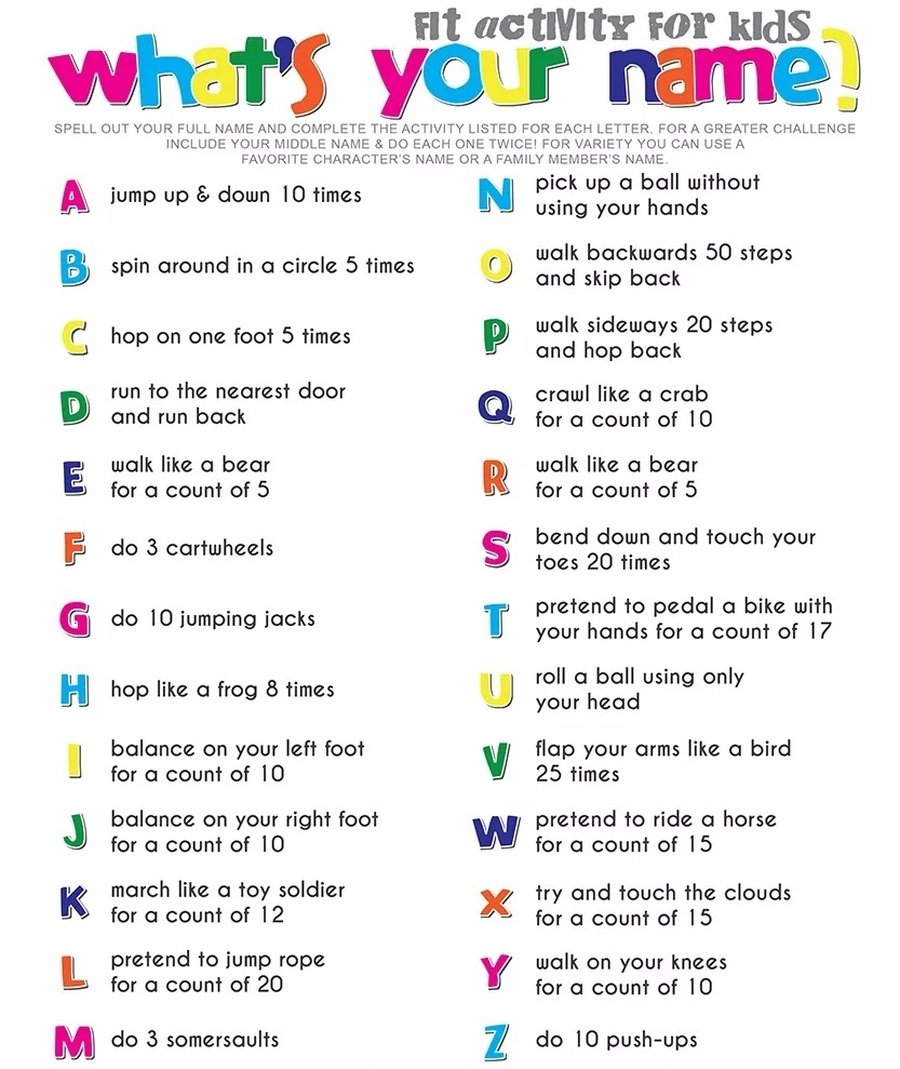 (Resource added 27th April)
For a handy times table learning pack from Third Space Learning, please click to download the files below. There's a useful parent's guide to help you get started too.
| Name | |
| --- | --- |
| Ultimate Times Tables Pack - Parent Guide.pdf | Download |
| Ultimate-Times-Tables-Tests-Year-1.pdf | Download |
| Ultimate-Times-Tables-Tests-Year-2.pdf | Download |
| Ultimate-Times-Tables-Tests-Year-3.pdf | Download |
| Ultimate-Times-Tables-Tests-Year-4.pdf | Download |
| Ultimate-Times-Tables-Tests-Year-5.pdf | Download |
| Ultimate-Times-Tables-Tests-Year-6.pdf | Download |
Showing 1-7 of 7